...............................................

Website last revised: 06/02/13
A great book on Springfield history. For those who are interested in the history on the town of Springfield and old photos of it; please consider purchasing a copy. Here is the information about the book.
Images of America: Springfield is a 128-page, pictorial history of Springfield, Vermont using 215 old post cards and private photographs with captions, written by Rosanne "Bunni" Putnam. The ten chapters cover general pictures of town, Lindbergh's visit, Stellafane, North Springfield, leisure and sports, and the flood of 1927 and hurricane of 1938. The book is a fund-raiser for the Springfield Town Library and can be purchased by sending a check for $21.99 + $3.50 postage, made out to FOSTL (Friends of the Springfield Town Library), to the Springfield Town Library, 43 Main Street, Springfield, VT 05156. For more information, call either 802-885-3108 (the library) or 802-886-8430 (the author) or e-mail putnams@vermontel.net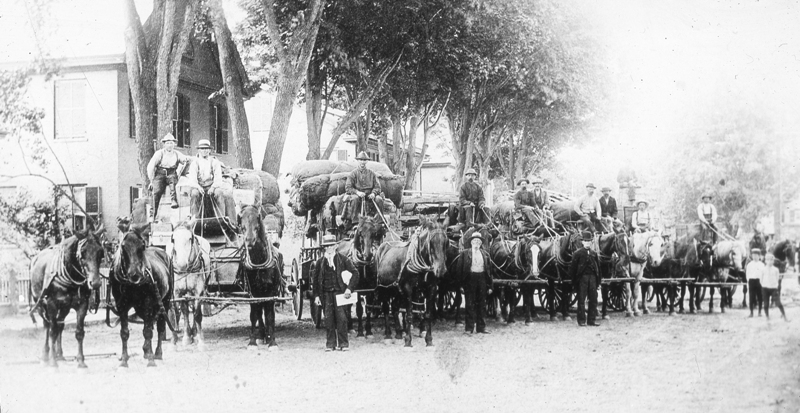 Above is a photo of many wagons transporting bales of shoddy down main street
before the railroad was built in Springfield. This is circa 1871, not long after the Civil War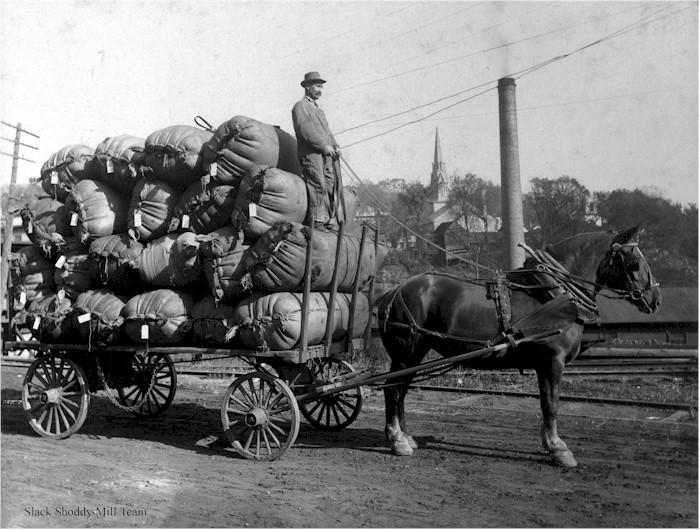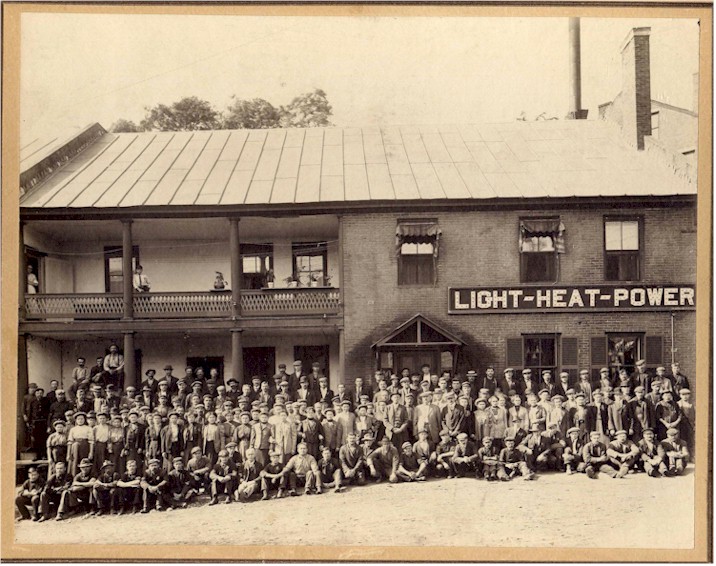 This is a photo of the Slack Shoddy Mill employees taken sometime before 1922.
If you look carefully at the center of the photo you will see both W.H.H. Slack standing beside John T. Slack. In that W. H. H. Slack died on February 8, 1922 this photo had to be taken earlier than that. If anyone can recognize any people in the photo please contact me
with the information and I will post it.
To see this photo expanded, click HERE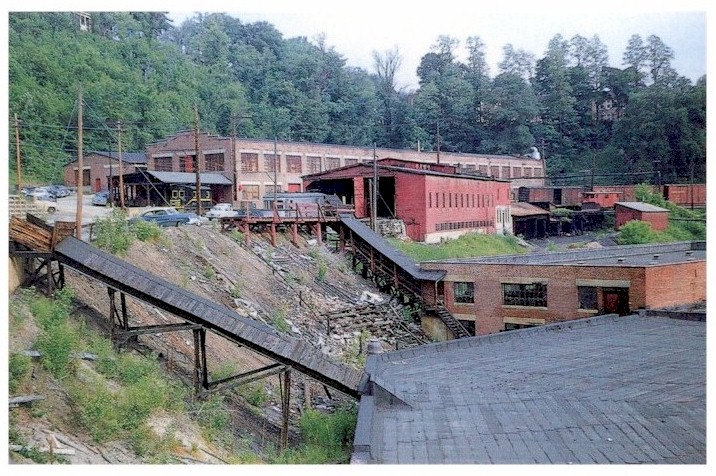 The Slack Shoddy Mill was started in 1871 by W. H. H. Slack (brother of John T. Slack) and C. Ellison. The company was first named Slack & Ellison.
The firm reclaimed old wool to produce at its zenith 800 different grades of reworked product. The company became known as the John T. Slack Corp., and in the 1930s, gained recognition of being one of the world's largest shoddy mills. Unfortunately, the new synthetic fabrics cut into the business and company finances prompted it to declare bankruptcy in 1952.
The following pages exhibit old photographs, documents and patent archives revealing some of the history of this once well recognized manufacturer of wool products.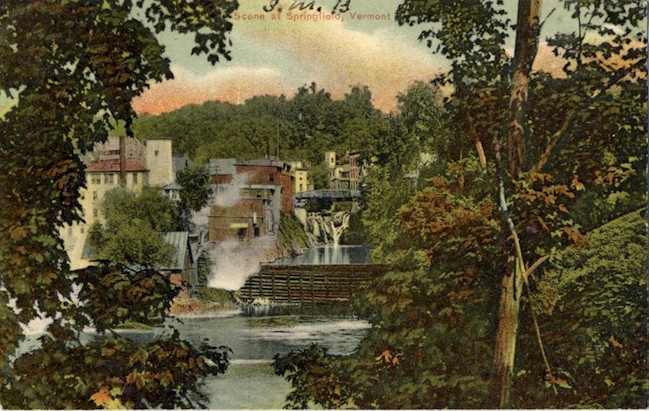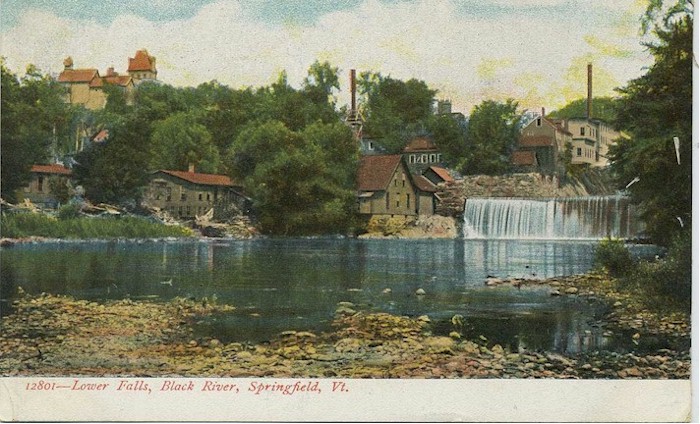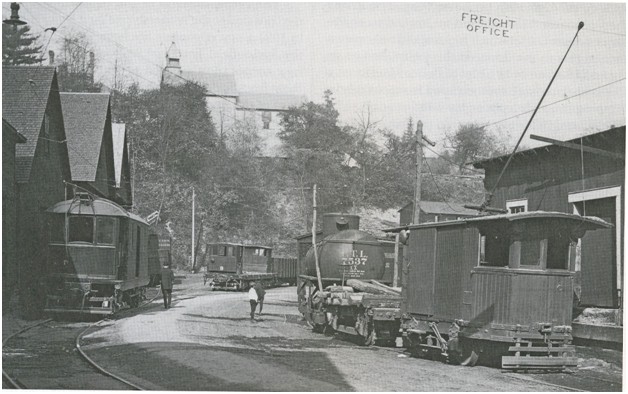 Before building-A was built there were several wooden buildings on this property site. Building-A was built about 1914 making this photo pre-1914.
Currently the State office building is on this site.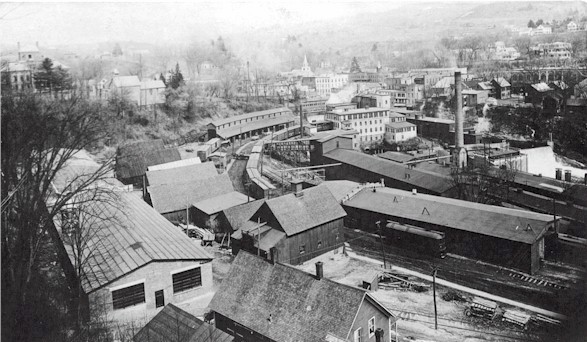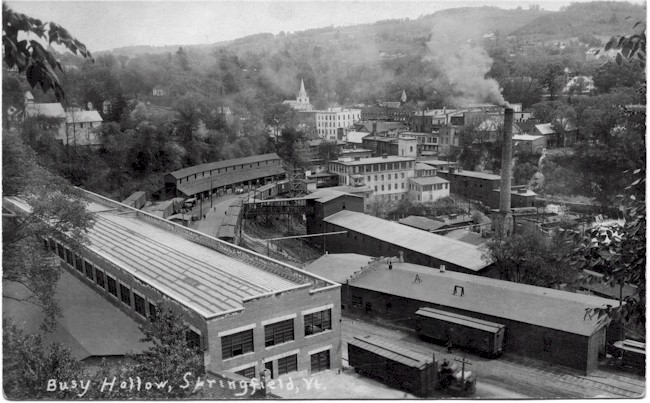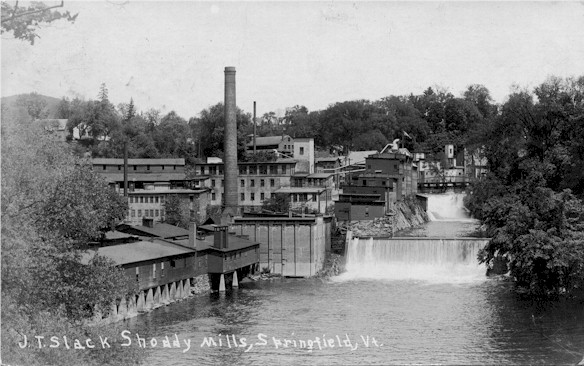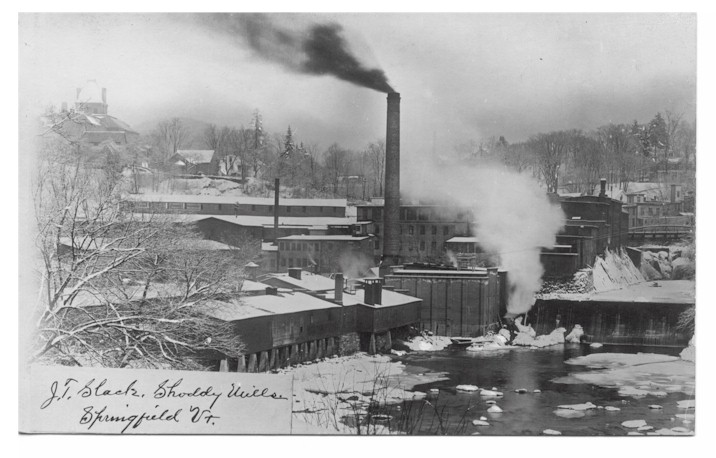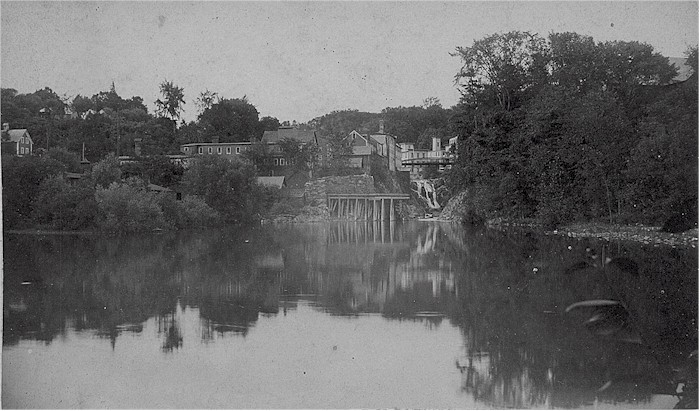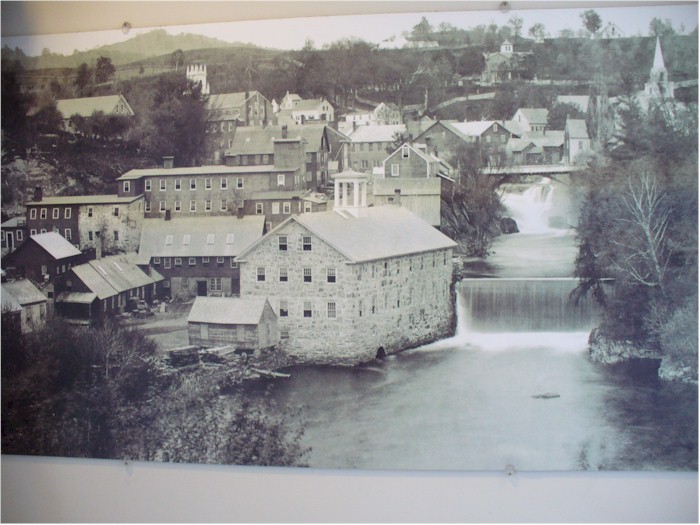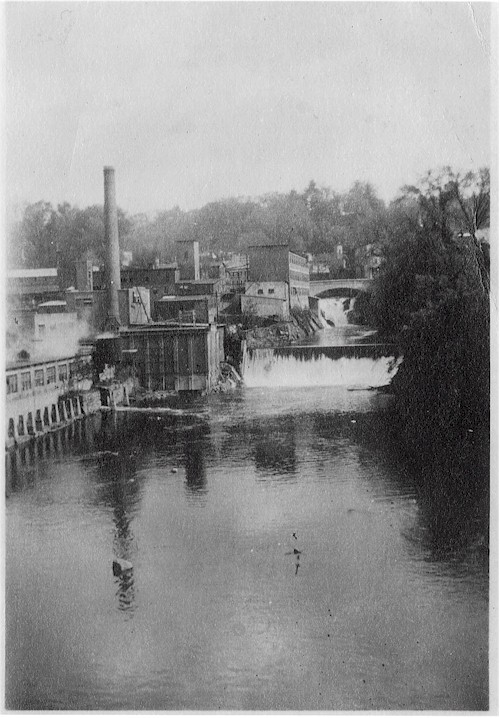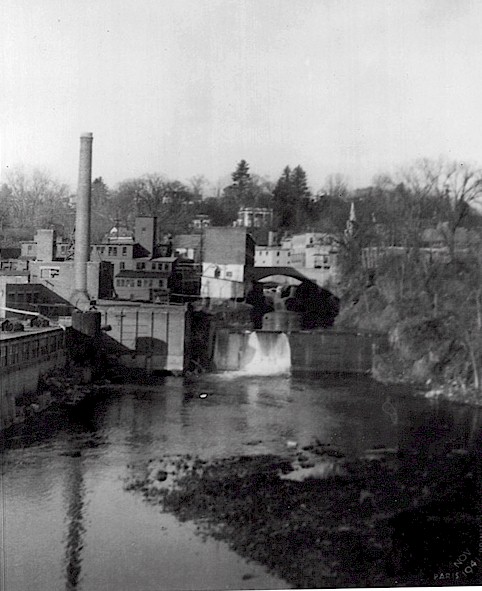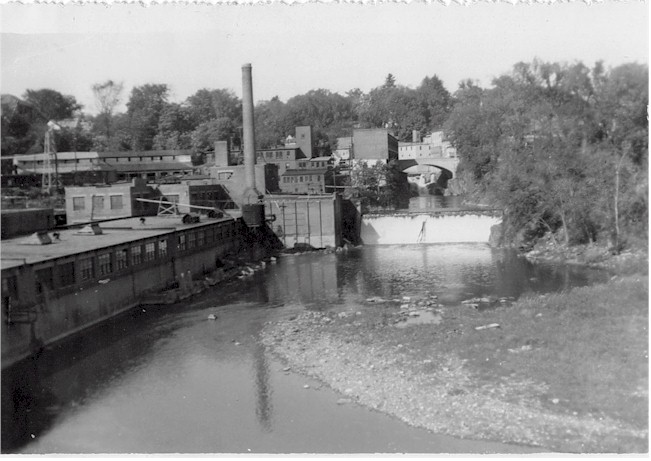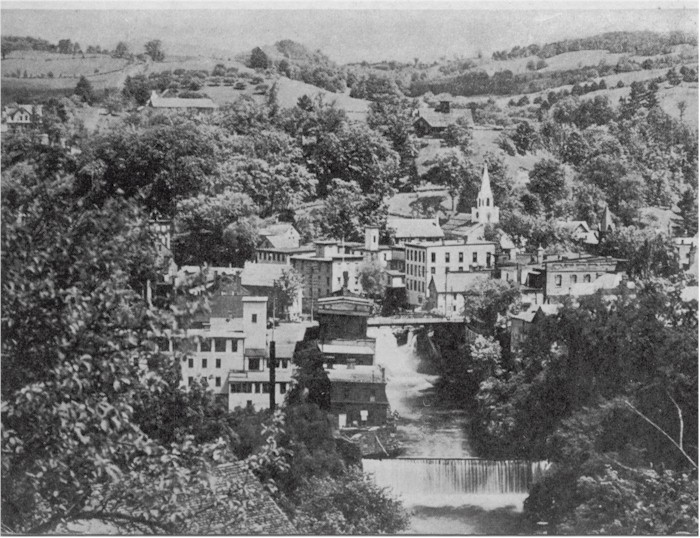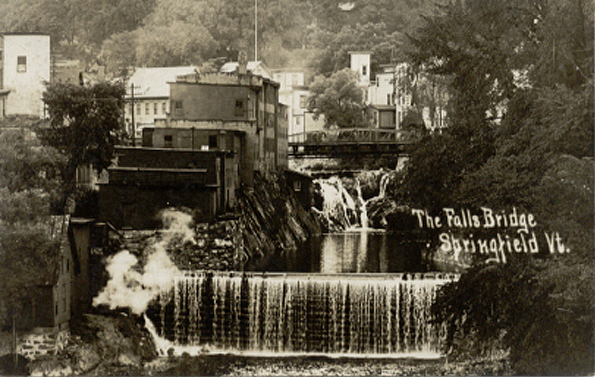 The photo below was taken before the Slack Shoddy Mill was built. The Vermont Novelty Company most likely built this wood dam to power their factory. After the Vermont Novelty Company went out of business the Slacks purchased the property and built their mill there.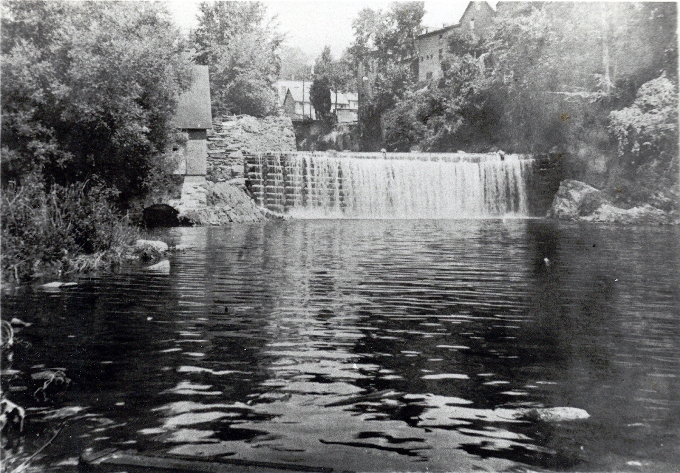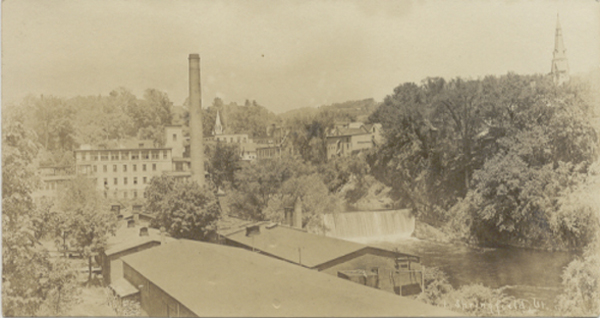 The Mill - Pre 1909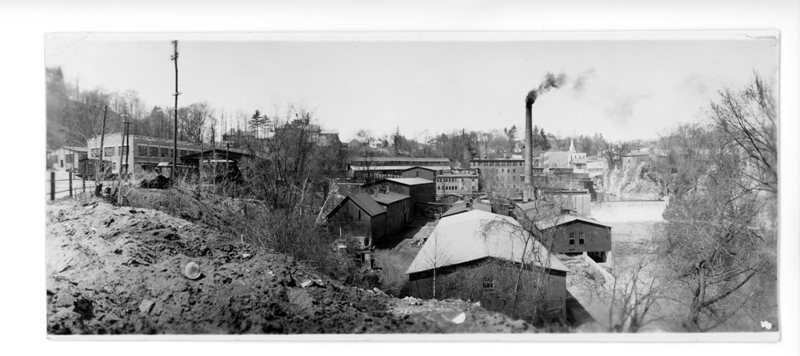 The Hollow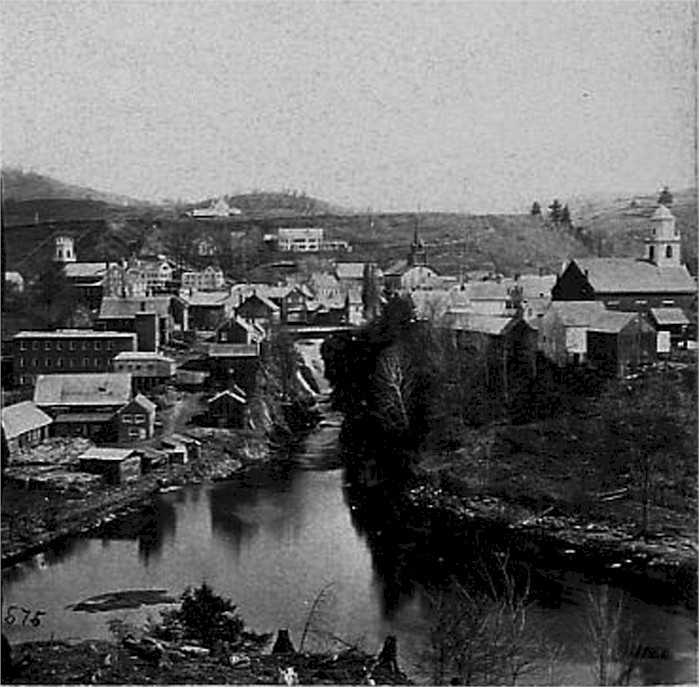 This is a photo of the river before the Slack dam was built. The photo is circa 1861
Anyone who has more information, photos, stories,
historical data, etc., Please contact me

Ron Jasinski
PO Box 15794, North Hollywood, CA 91615

Cell Phone 818-929-2186

Email dyxr@aol.com

Webmaster: Lee Zebold